Triple-M Register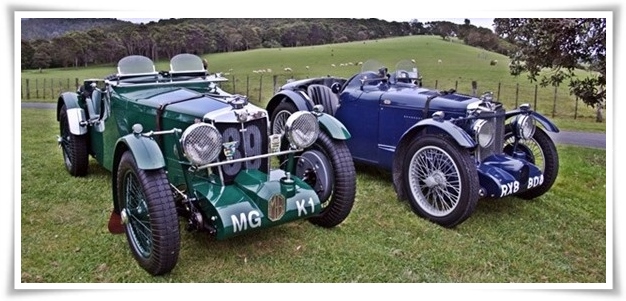 The Triple-M Register caters for MG Midgets, Magnettes and Magna (hence 'Triple-M') sportscars produced between 1929 and 1936. The Midgets powered by single overhead cam, four cylinder motors and the Magnettes and Magnas by six-cylinder overhead cam motors. These cars were produced at the Abingdon factory in small numbers. A production run of 2,000 was a 'mass' production run! These small sports cars enjoyed enormous success in competitions in Europe when they were new and also when exported to Commonwealth countries such as Australia.
Please note that a separate Register is maintained for owners of S,V & W Type MGs. These cars are all saloon cars many of which were produced during the same period as the Triple-M cars, but because they are not powered by OHC (over head cam) motors they are not regarded as Triple-M cars.
---
Detailed Register
The following links will take you to PDF files containing detailed information of all known Triple-M cars in New Zealand. Links will open in a new browser tab.
C Type
D Type
F Type
J1
J2
K Type
L Type
M Type
N Type
P Type
Q & R Types
---
Register your car
Click HERE to enter your personal and car details and send these to the Register co-ordinator.
Registered cars
Contact the Register contact, (details below) to check if your car is registered with the Club.
Owners Gallery
Newsletters
2018
Register Links
Interesting Triple-M Articles
Register contact:
Geoff Broadhead 027 9091674 geoffbroadhead01@gmail.com